Campbell's Auto Sales
Establishment and car dealer at 160 Baig Boulevard, Moncton, NB E1E 1C8, Canada. Here you will find detailed information about Campbell's Auto Sales: address, phone, fax, opening hours, customer reviews, photos, directions and more.
Opening hours
| | |
| --- | --- |
| Monday | 08:30am — 08:00pm |
| Tuesday | 08:30am — 06:00pm |
| Wednesday | 08:30am — 06:00pm |
| Thursday | 08:30am — 08:00pm |
| Friday | 08:30am — 06:00pm |
| Saturday | 09:00am — 04:00pm |
Rating
5 /5
Based on 1 reviews
Photos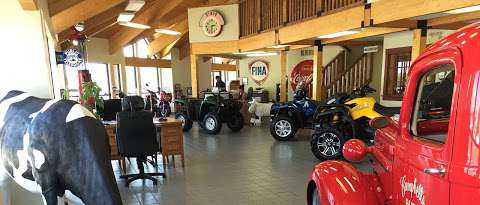 Reviews of Campbell's Auto Sales
nadine laidler Added 2018-01-25

★ ★ ★ ★ ★

I had been looking for a vehicle for over a week and had no luck, went to Campbell's today and found exactly what I wanted and the sales rep Andrew benson couldn't have been more helpful! I got a great deal and am thrilled with my first new vehicle that for once isn't a beater that I have to fix up :) everyone there was so friendly and not pushy at all! Even got a piece of birthday cake as it was one of the staffs b days lol ! Also I had brought my dog as a good luck charm ;) and Andrew was thrilled to have take a test drive with us! Prob the best experience I've had since I started looking for a new vehicle:) thank you guys very much!